Family Owned & Operated Since 2005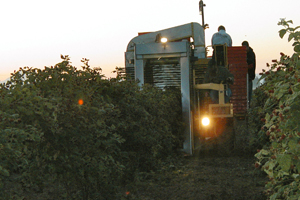 We are a small family owned and operated farm located in the Whiskey Hill area east of Hubbard, OR. We moved to the farm with 26 acres of marionberries after retirement. With neither of us having any experience with growing marionberries, we had a very steep learning curve. After a year, we added 1.5 acres of blueberies to be grown using natural practices. Only OMRI approved products are used on the field, and the plants have been thriving ever since.
In recent years, we have leased out the marionberry field to other growers who removed the marionberries and replanted in another blackberry. We still maintain a small patch for u-pick, however.
We planted two blueberry varieties; legacy and brigitta. The majority of the field is planted with the legacy variety. This berry is a mid to large sized berry with a superior flavor and sweetness. It has been rated as one of the best flavored blueberries. Brigittas come from Australia. They too are a mid to large sized berry. However, their flavor is very different from the legacy. It is a sweet berry, but with a slight tartness to it.
We began the u-pick for both berries in 2009. At the time the blueberry plants were quite small, but are now full sized plants. Even though the plants have grown, our customers still enjoy sitting on the grass to pick and are thankful they are grown naturally.
Since